Dabo Swinney is Clemson

...and not just because Clemson's football fortunes have improved.  If there's someone who represents what I consider the best values of Clemson better, I'm not certain who it is.  Certainly, one might hope for a captain of industry or an acclaimed force of social change, but I'm not pointing this to a benchmark of success, but rather personal characteristics.  For those who watch him on the sidelines, they can see this.
Students have been camped out for a while, in over 60 tents as of yesterday, to claim Clemson vs. Georgia tickets for next week's season opener.  In some regard, this is a rite of passage for Freshmen.  And there he is: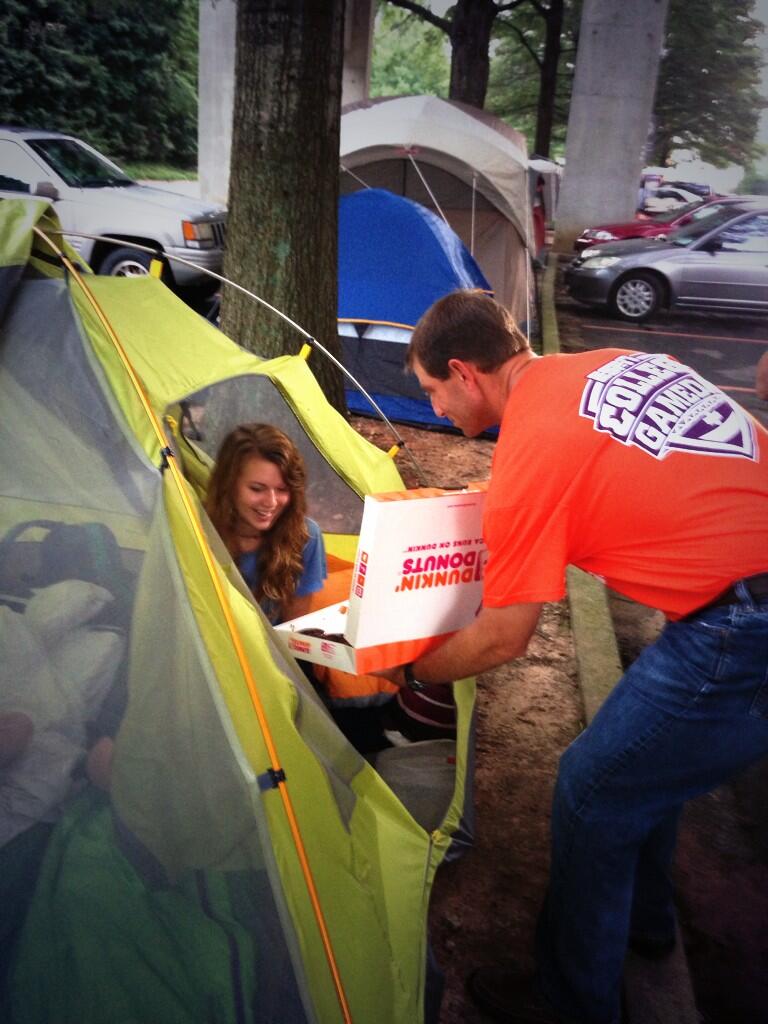 Though dated, this interview regarding his history speaks volumes.
One week to football.  Finally.