Atlanta Beltline

In celebration(?) of my forthcoming empty nest, my wife and I joined a local photography group.  "Meetups," as they're called, are pretty frequent with this group, and from time to time I'll be posting photographs from these excursions.  Why?  Well, there's really no point in taking photographs if they're not to be shared.  Hello web log.
This trip was to a 1 mile section of the Atlanta Beltline, a trail being built through the City.  This section was a one mile section between Ansley Mall and Piedmont Park with about 40 attending on a humid day.  A nearby section will be opened in the Fall which is likely to be worth a revisit.
The trek began over a bridge.  Except, I ventured into the weeds for a different angle than others were taking.  Notably, photography these days has as much to do with computer craft as it does taking pictures.  The two pictures below show what cropping and colorizing can "achieve" from the same shot.
As far as I know, I'm the only who bothered to look under this bridge, and it is not surprising what I found.
I prefer:
This log looked like a wide mouthed Cyclops.
Graffiti on a wall near the next "homeless shelter" that we came across. 
Strange Tree.  Looked like an elephant with a monkey doing a hand stand.
Nature's Choice:
Currently, a bridge to nowhere.  Not sure what will be connecting to it.  It doesn't connect to the Beltline but is nearby.
First, Anasazi Indian cliff dwellings.  Context coming.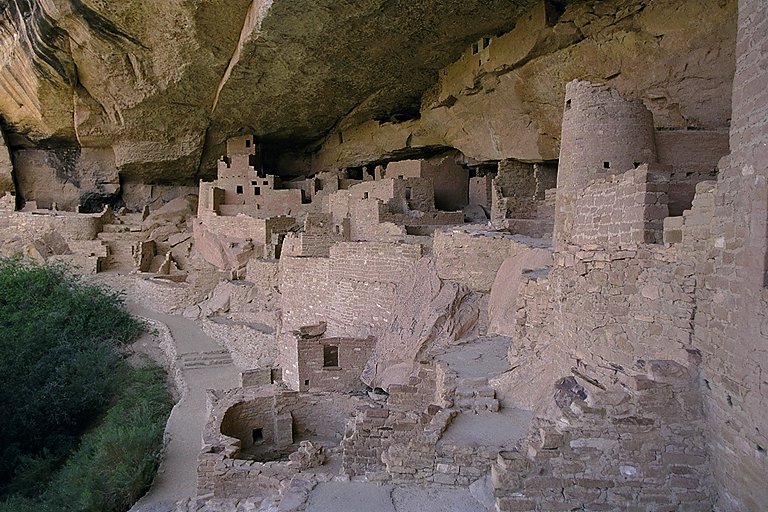 Next is context.  The biggest surprise were numerous small clay structures placed under and on a rock face bordering the trail.
There were also lost or tortured souls...
But my favorite was the consensus pick of "Mordor."
I missed the perfect focus on the next, due in part to the plant section measuring about 1.5".  I thought the brown spots were odd growths and didn't figure out that they were very small bugs until I saw the picture on my computer.
Stay off the moors!
I don't get very excited taking pictures of flowers, but this one was vibrant.  (No photo editing either).